Special Events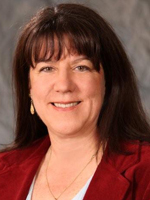 Attending the ACT Annual Meeting is a great way to interact with other toxicology and regulatory colleagues. In addition to the scientific symposium, there are numerous opportunities for networking and scientific exchange. These include the welcome reception on Sunday night (where our own Jazzicology is rumored to be playing again) the Annual Awards Luncheon where the winner of the Distinguished Scientist Award honoree will present a talk focusing on the research or career path of the recipient. There is also the Poster Session which provides an opportunity to meet the up and coming students in our field. The Member Meeting is an opportunity for all members to hear about the state of the College and to give input into our direction for the future. The program content and the size of this Annual Meeting provides a tremendous opportunity to meet and dialogue with other scientists and regulators from around the world in a much more focused and intimate setting than in other meetings that you might have perhaps also attended recently.


~Mary Ellen Cosenza, Awards Committee Chair
Golf Outing
Saturday, November 2
Tee Times Start at 12:00 Noon
Location: JW Marriott Hill Country Resort—AT&T Canyons Course
Format: Shambles
This year, as in the past, there will be an unofficial golf tournament during the ACT Annual Meeting. Contact John Atkinson for more information (deadline was September 30).
IJT Manuscript Submission Strategies—Recipes for Success, Formulas for Failure
Sunday, November 3
5:00 PM–6:00 PM
International Journal of Toxicology (IJT) Editor Mary Beth Genter and Associate Editor William Brock will present this workshop. Attendees will learn strategies to improve success in publishing in the ACT journal.
Welcome Reception
Sunday, November 3
6:30 PM–8:00 PM
After a stimulating day of Continuing Education, mingle with your colleagues at a special ACT-subsidized event featuring the best of Texas hospitality, food, and beverage. Gather under the Texas sky on the West Lawn of the beautiful JW Marriott San Antonio Hill Country Resort & Spa, sample wines from two premier Texas vintners, and enjoy brisket and other special dinner items. You will relax to the sounds of Jazzicology, a combo of ACT members that is appearing again by popular demand.
Register for your ticket soon as there is limited seating for this fabulous event. Tickets are $50. Wine tasting is included with the ticket and cash bar will be available.
Awards Ceremony and Luncheon
Monday, November 4
12:00 Noon–2:00 PM
The Distinguished Service Award recipient will provide the keynote presentation at this lunch which is included in the Annual Meeting registration. Other award recipients will be recognized and the Furst Award for the best student poster at the meeting will be announced.
Poster Session and Reception
Monday, November 4
5:30 PM–7:00 PM
Sponsored in part by SAGE
This is the opportunity to discuss the latest research findings and methodology with poster presenters and visit with exhibitors during a wine and cheese reception. Reception is included in the Annual Meeting registration fee.
ACT Members' Meeting
Tuesday, November 5
5:00 PM–6:30 PM
All ACT members invited
Come to the meeting to hear the latest ACT business and provide feedback for the future.