Transportation
Air Transportation
Orlando Int'l Airport (MCO)
One Jeff Fuqua Boulevard
Orlando, FL 32827
Distance: 18 miles
Driving directions
Shuttle and Taxi Options To/From the Airport
Mears Transportation
Arriving Guests:
Please proceed to Ground Transportation, located one level below baggage claim and look for the Mears Transportation desk. Inform the representative that you need the shuttle to the Hyatt Regency Grand Cypress. After hours, you may reach a Mears Representative for assistance via the phone.
Departing Guests: Advance reservations are required, and can be arranged through the Mears desk each day from 7:30 am–8:30 pm, or via phone at 407.239.1234 ext. 4149. After hours, call 407.423.5566.
Cost: (prices subject to change)
Age 12 and older $22 one-way, $36 roundtrip
Age 4–11 $17 one-way, $27 roundtrip
Mears Meet and Greet: Arrangements for pick-up can be made in advance through the hotel Concierge.
Via Town Car or Limo: Please call hotel Concierge directly for all inquiries.
Non-Mears Taxi Service: Are available on the Ground Transportation Level on both the A and B sides of the Main Terminal.  Approximately $55 USD one way.
Other Transportation
Train Station Kissimmee, FL (KIS)
111 East Dakin Avenue           
Kissimmee, FL 34741
Distance: 12 miles
Orlando, FL (ORL)
1400 Sligh Blvd
Orlando, FL 32806
Distance: 16 miles
Bus Station
Kissimmee Greyhound Station
111 East Dakin Avenue
Kissimmee, FL 34741
Distance: 12 miles
Car Rentals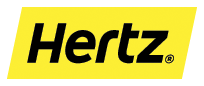 Located on property:
Hertz
1 Grand Cypress Blvd
Orlando (Lake Buena Vista), FL 32836
Phone: 407.238.5309
Informational Flyer
Parking
Self-Parking, Fee: $11 USD with in/out privileges
Valet Parking, Fee: $23 USD with in/out privileges
Event (day) parking, Fee: $6 USD
Transportation around Orlando
Theme Park Transportation
The Hyatt Regency Grand Cypress provides complimentary transportation to and from Walt Disney World®, Universal Orlando® and Sea World. Please contact the Concierge directly for scheduled times.
Resort Transportation
A complimentary shuttle runs continuously around the resort from 6:30 am–11:00 pm daily.
Around Orlando
Transportation from Hyatt Regency Grand Cypress is available to local establishments in the immediate area through Mears Transportation for a nominal charge, including transportation to Downtown Disney and more.
Orlando Premium Outlets
Orlando Premium Outlets offer complimentary shuttles from Hyatt Regency Grand Cypress to the Outlets. Daily pickups are at 11:25 am–2:25 pm.  Return trips are at 3:30 pm, 5:30 pm, and 7:30 pm. Reservations must be made at least two hours in advance. Reservations can be arranged by the Concierge or Guest Service staff.